Classes > Fertigation
Fertigation
Fertigation Short Course
August 10, 2020
Fee: $185
The class will cover new techniques in the control and application of fertilizers through irrigation systems and strategies to conform with the intent of the new nitrogen regulations in California. Other topics will include nitrogen fertilizers, challenges with phosphorus and potassium applications, growth enhancers, and organic-compliant ways to keep drip systems clean. Increasing yields per acre-foot of evapotranspiration (ET) through better fertility management, will also be discussed – a key topic for California growers. Seating is available on a first come, first served basis.
To register, please visit the Designer/Manager School of Irrigation page.
Fertigation, 2nd Ed. Now Available!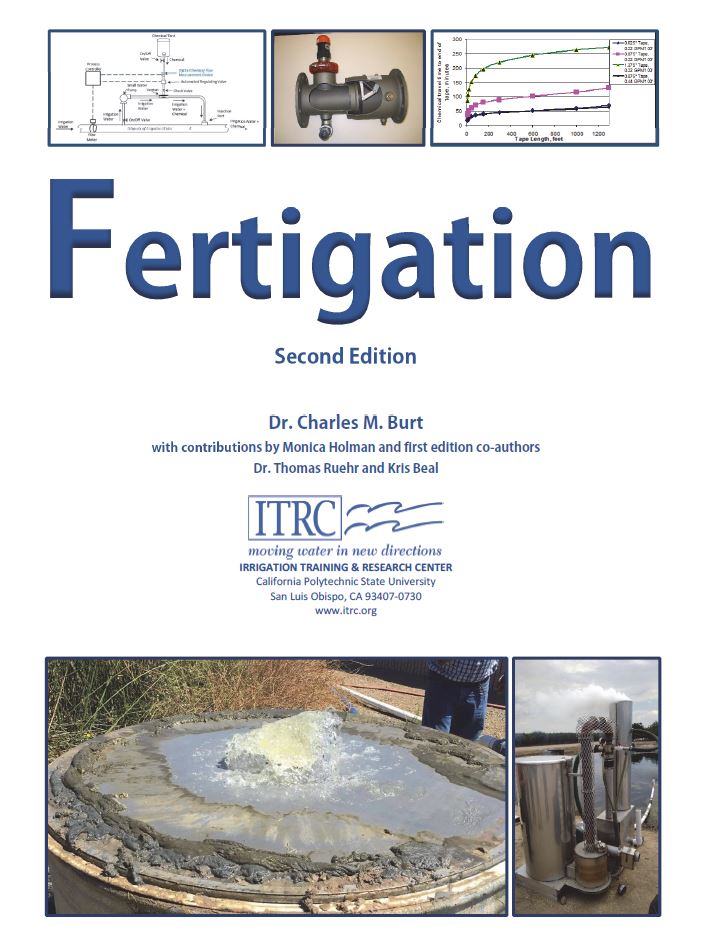 Sponsor: CDFA/FREP
The second edition of the groundbreaking Fertigation manual is now available. The new edition contains hundreds of updates, including detailed descriptions of injection hardware and techniques, back flow prevention, N, P, K and injection, drip system maintenance, gypsum injection, and specifications for various irrigation methods.
Price: $70